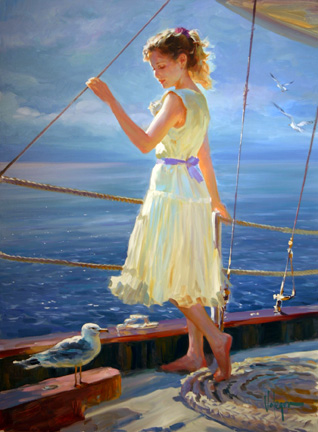 THE drama.
I wanted to buy...of course la not THE expensive expensive one la. Affordable one. But of course get it at least a month or 2 before the wedding. Last minute shopping a no no. That's like planning your own suicide.
But noooooo, with constant weeks and weeks of nagging to "not buy" I relented.
I had to make do with my mother's old ones, in which she said I could use.
But of course with my psycho-ing and consoling myself that Okla, it's not that bad. I was prepared to made do with whatever I have.
Besides, it was kind of getting too late to search for another one.
So, throw all the secret hopes out of the window- and come back to the reality in front of my eyes.
So, it's settled. I'll use what I have.
Next, I had to think really hard how to get these fixed up/ modified slightly.
I was prepared to do it myself if I have to ( which in the circumstances it certain looked like I had to D-I-Y again.).
Literally, I thought about it through the nights, and in my sleep...how to fix/ modify it.
And pop! I woke up thinking that I could actually pull it off with the idea I had in mind.
So, please imagine for a moment that you are in my shoes- all excited and busting with enthusiasm to try the idea after nights of considering all other possibilities.
I better do it soon, like ASAP, cause it's really only a 3 weeks to the day.
THEN!
One morning, she decided to change her mind. " Don't use mine la. Go buy your own."
It really did feel like a somebody just smashed your newly made one and only masterpiece to the ground.
I was so shocked at the sudden change, I cried. All hope smashed in a matter of seconds. Remember I already
threw all the secret hopes out of the window.
"What am I going to do now?"
You tell me 2 weeks before the wedding? Very good, very good. Give me heart attack laaaa...When I want to buy I get scolded. Not buy and be guai...also kena balik. Now want me to buy. Good... Man, confusing me, confusing meeee.
My lovely bridesmaids called me to say it's ok ( THANK YOU DIV AND GRACE). Oh man, I don't cry over these things...so embarrassing but I couldn't do anything for the next 10 mins but cry HAHA.
After the shock I was ok la. After so many incidents of God's faithfulness on my Voyage of the bridey, I guess I wasn't quite as worried as I use to be. Now, I could actually tell myself ( after the 10 mins of wetting the pillow la) that He will provide cause He always has, it is just the matter of "when" and "how".
Better what, now I can get my own. Hehe. Now, where do I find a "round and white" choker with a few layers that doesn't cost a bomb in this hour of the wedding?
I guess she felt quite bad cause the same day she came back telling me that she asked a few shops and they could actually make it, customize it.
Lo and behold, a friend from Sandakan called that night ( or the night after). The last time we went to visit her, we bought "round and white" bracelets at a "shopper's paradise price"...a.k.a really cheap la. Half the price or even better if compared here.
Yea so she called and we asked her just in case...if she could check it out for us.
She did...and they could actually make it!
Last I heard, making it there is half the price of making it here.
But now she wants to give it to me as a gift so she refused to tell me how much la...evilllllll!!!!!!
Good timing, ONCE AGAIN, God's timing. She did call me in the nick of time. And I will be getting it in the nick of time as well ( like 1 day before the wedding) HAHA.
Cheh wah, a gift alllll the way from "OVER
-the-
SEA" k. HAHA.
THANK YOU GEEEEEEEEEEEEEEEEEEEEEEEEEEE...
I told her..."man, you really are a saviour la."
Sometimes I wonder why He always does it this way. Break you till you are about to give up, then reward you with something so much more. But thinking about it, it is wonderful cause if He doesn't "break" you, you won't be able to see and appreciate the beauty and things that He faithfully provides. You would be so caught up with getting what you want and what you think you want, and you would be so stubborn in getting and doing what you want, and you would be really, an ungrateful piggy.
Indeed over and over again, He is faithful. Even in our unfaithfulness.
Morning by morning I wake up to find
the power and comfort of God's hand in mine.
Season by season I watch him amazed, in
awe of the mystery of his perfect ways
All I have need of his hand will provide.
He's always been faithful to me
I can't remember a trial or a pain he did
not recycle to bring me gain. I can't
remember one single regret in serving
God only and trusting His hand
All I have need of his hand will provide.
He's always been faithful to me
This is my anthem, this is my song, the
theme of the stories I've heard for so long.
God has been faithful, he will be again.
His loving compassion, it knows no end.
All I have need of his hand will provide.
He's always been faithful to me